EXPERTS IN SMALL DRONE SERVICES
1
We capture magical angles to transform your retail or commercial space to a Wow factor. No more dull spaces – retail photography and commercial photographs that sell itself.
Available for Small Tasks
We are a boutique photographers based in Melbourne and available for small to big tasks. We can help with all sorts of work such as wedding videography, group shots, corporate events, animation, design, web and print.
No job too small for us – give us a buzz
Drone Services
Nep is your CASA certified drone pilot who specialises in small drone services for video and photography around Melbourne. Little RPA's can now reach new heights and tight spaces to capture new angles indoors/inside for your next BIG project. Think small Lavs for indoor filming and drone services.
Xiaomi Unveil The New Mi Drone Xiaomi is China's most favourite…
https://www.aerialphotographypro.com.au/wp-content/uploads/2016/05/mi-drone.jpg
450
800
neptune
/wp-content/uploads/2016/10/aerial-drone-photographer.png
neptune
2016-05-28 09:08:05
2017-04-02 02:15:19
Introducing Xiaomi Mi Drone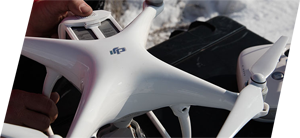 Our Drone Photography Services https://www.youtube.com/watch?v=7w5Lnfjvyfg We…
https://www.aerialphotographypro.com.au/wp-content/uploads/2016/03/drone-equipment.png
138
300
neptune
/wp-content/uploads/2016/10/aerial-drone-photographer.png
neptune
2016-05-15 11:45:58
2016-05-15 11:49:14
Our Drone Photography Services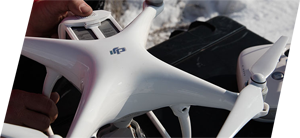 STUNNING AERIAL VIDEO FOOTAGE FOR YOUR TOURISM COMPANY &n…
/wp-content/uploads/2016/10/aerial-drone-photographer.png
0
0
neptune
/wp-content/uploads/2016/10/aerial-drone-photographer.png
neptune
2016-03-05 11:20:41
2016-03-06 07:56:29
Aerial Video For Tourism Industry
Aerial Photography Melbourne
Perfect aerial photography in Melbourne for any occasions; venue ground photo to wedding group photo. Showcase your spectacular venues and more.  Bringing stunning drone photography in Melbourne as our premium services.
Full HD 1080p, aerial video, background music, titles & logo. Stunning aerial video to promote your venues and gain credibility.
Ready to see how can an amazing & stunning aerial photo or video can help?
Crazy cool footage to stand out from the rest of them!
Aerial photography is not only affordable but look amazing and it will surprise all your potential clients.
The best resource to give you more credibility than ever!
Started as a project with a group of friends who love their GoPro and pushing the limit to the sky. With a vast experience on our ground there is no way we can't help you get things off the ground and flying. Our team are well defined in their set of skills that is beyond professionalism. If you are in need of Aerial Photographer Pro for an aerial still shot to promotional aerial video then send us an enquiry so we can get you ready for take off!
UAV Services
Aerial Photography Melbourne is Melbourne's leading aerial photography with outstanding experience above the ground! Aerial Photography Pro have a bunch of dedicated team based in Melbourne city. We have an aerial specialist that loves to take the drones into the air, provided aerial photography and videography here in Melbourne regions.
Aerial Photography Melbourne
Aerial Photography Melbourne can be used for all occasions, if you looking to promote your venue for its stunning surroundings then an aerial photograph or video will be the best choice. We will provide hassle free environment with the best quality results that will astonished your customers!
Melbourne one is one of the most liveable city in the world, thus its surroundings is best captured in aerial shots. With Aerial Photography Pro in Victoria, we can provide you the best memories a picture or video can offer. I am talking about your wedding photos, wouldn't it be nice to have an Aerial Photography Melbourne take a group photo of your whole family and guests!
Even better we can also offer aerial wedding videography here at Aerial Photography Victoria.
One of the best and valuable member of the team is Taz, who has over 10 years of experience in video editing, filming and graphics motion. When you choose Aerial videography Pro you know you are in best hands!
We can provide the outmost and stunning video promotion for your venue, real estate and special events here at Aerial Photography Pro. So if you are looking an amazing aerial photography Victoria, all you have to do is send us a quick enquiry today! At Aerial Photography Victoria we will send over our drones to deliver a quick quote to you!
Send your enquiry to Aerial Videography in Victoria.
Contact your Aerial Photography Melbourne by clicking here.
Using drone photography services in Melbourne to create and save memories from social events such as your wedding day with a group photos and videos to showcase your once in a lofe time wedding day.
Enquire about our aerial photography wedding.